How to choose a trip?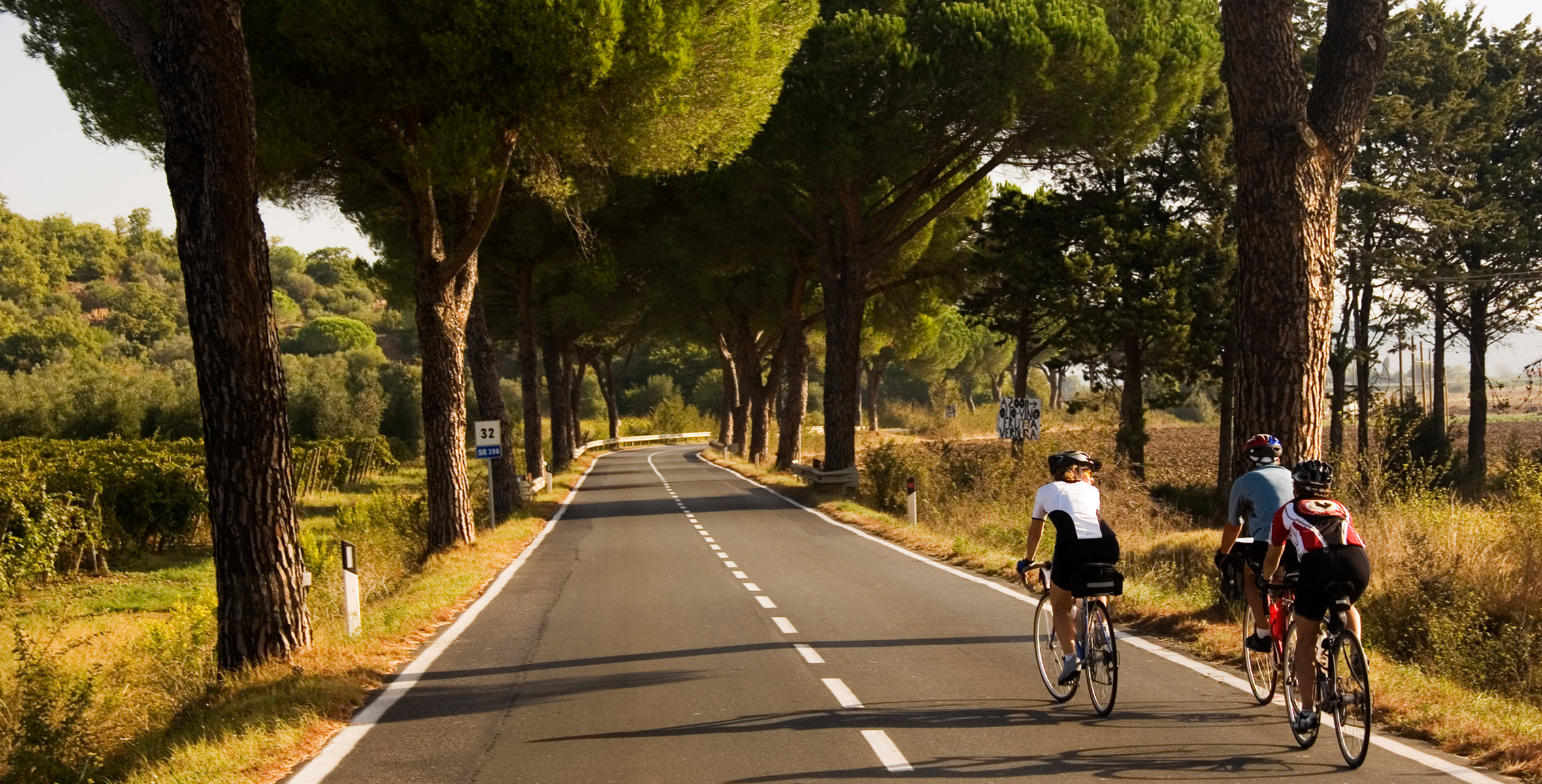 Whether you are a seasoned cyclist or just a cycling enthusiast, we have a vacation that suits your taste, your interests, your budget and your desired effort level.
Depending on the experience you want
For the same trip, for example Tuscany, you may want to satisfy your passion for architecture, go in epicurean mode and discover the local wines, or simply devour kilometers in such a beautiful environment. Your choice will be the right one!
Different lengths of stay are available, whether you want an invigorating weekend getaway or a fortnight's visit. And if the proposed dates do not suit you, it is possible to opt for more flexible packages such as Self-guided or Custom group.
Each of our tours has its own degree of effort, indicated by a rating from 1 to 6. This takes into account the relief and the daily distances.
Weather conditions (sun, rain, wind direction, temperature) and altitude can also affect the amount of effort required in a day. In order to choose the right tour for you, consult our consultants.
1
easy and flat circuit: few difficulties; from 30 to 60 km.
2
rather easy circuit: includes some valleys; from 40 to 70 km.
3
circuit of medium difficulty: hilly, sometimes mountainous; from 50 to 80 km.
4
fairly difficult circuit: hilly and mountainous, relatively important difference in altitude; from 50 to 90 km.
5
difficult circuit: very hilly and mountainous, requiring important and repeated efforts; from 60 to 110 km.
6
very difficult circuit: requiring constant efforts, repeated climbs (passes) and a high degree of training; from 70 to 165 km.
The proposed rating and mileage are provided as a guide only.
Need help?
If you would like to be guided in your choice of trip, do not hesitate to contact our travel consultants. They will be happy to help you find the vacation of your dreams!