Puglia - Custom Group
An epicurean cycling vacation
Level
2 - Easy - hilly - 40 to 70 km
Chilled out Puglia
Head for the heel of the Italian boot, the region of Puglia, where life is good and cycling is easy.
Discover its two coasts, bordering the Adriatic and the Ionian Sea, overflowing with history, olive trees and shades of blue that will fill your eyes with happiness.
Between trullis - round houses with conical roofs - and sassi - the famous troglodyte dwellings of the region, you will travel through places where tradition and history are consumed in peace, including baroque and romanesque masterpieces such as the cathedrals and basilicas in Gallipoli, Otranto, Brindisi and Alberobello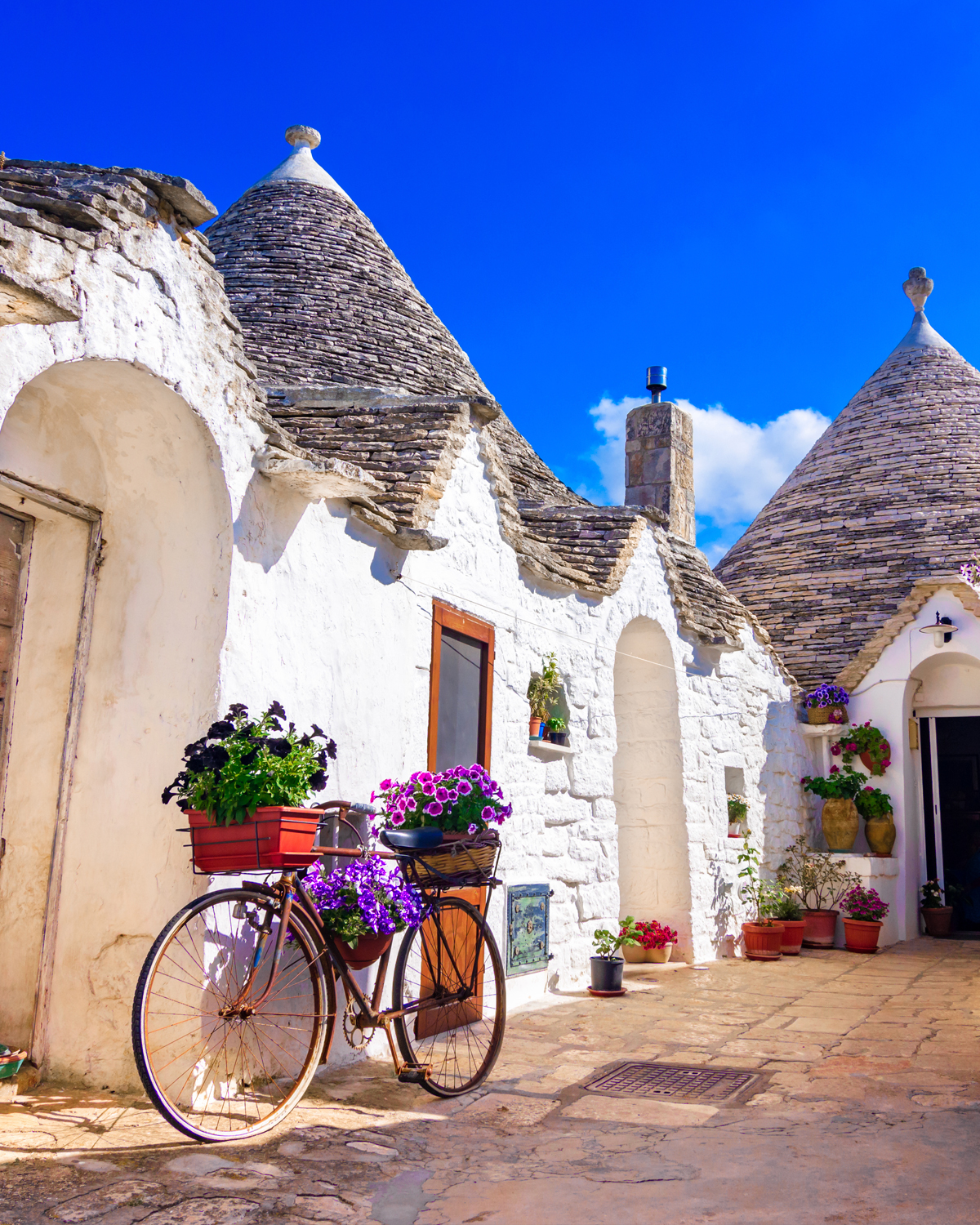 You will take gentle paths that will allow you to fully appreciate the languorous rhythm of life in the small villages, like a trip back in time to a simpler life, with both eyes in the great Mediterranean blue.
Go with your Custom Group!
You want to travel with your own group: family, friends or colleagues? You have a cycling project in mind? There is a destination you absolutely want to discover? Want to take up a sporting challenge or raise funds for a cause that is close to your heart? Choose the Custom Group formula and decide on the 3 Ds: Date, Destination, Duration. Tell us about your project and the desired dates and destination, whether it's for a day, a week or a fortnight. We will assist you in making your cycling getaway dreams come true!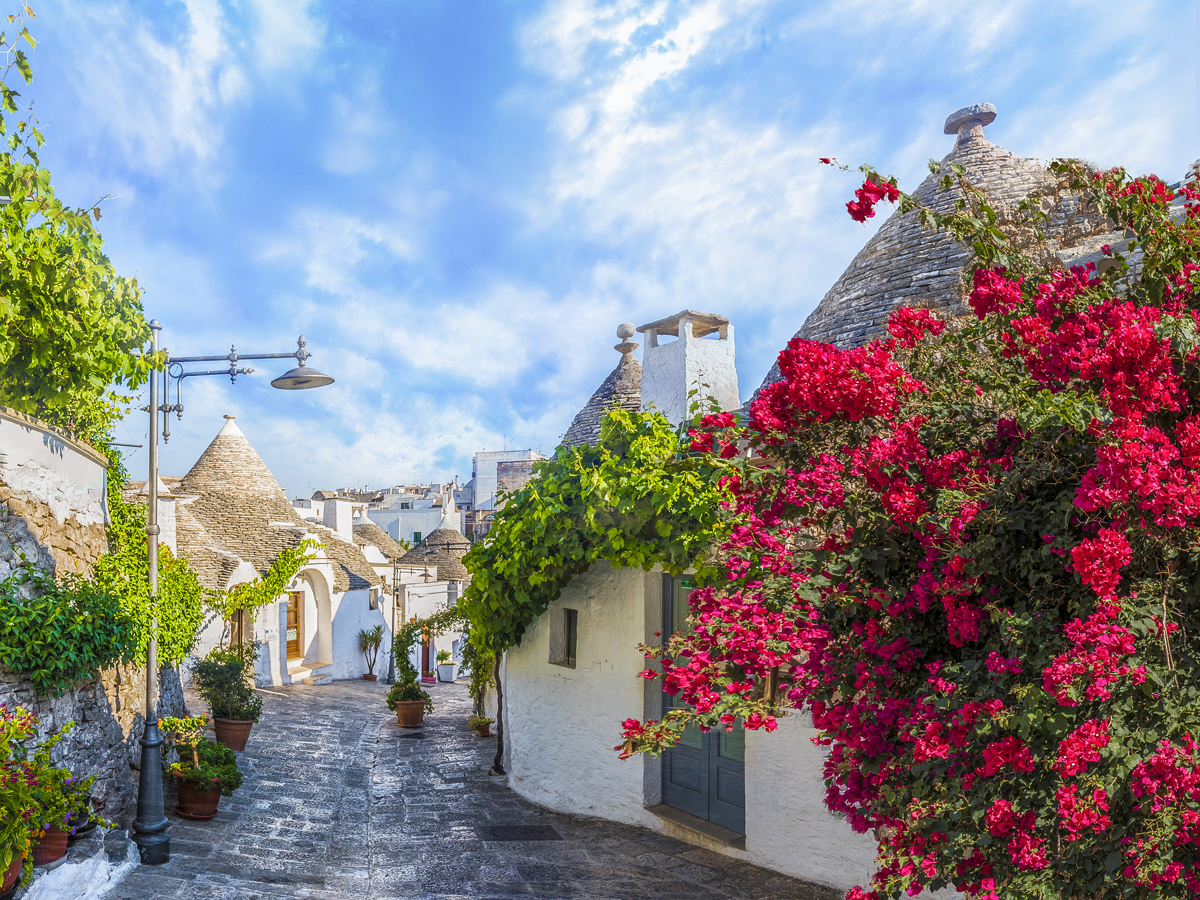 Dates and prices
Date*
Duration
Price from
Note
( * Contact us to check availability )
Other information
Departure/return
Rome-Fiumicino Airport
Rome-Fiumicino Airport
Circuit rating : 2
rather easy circuit : includes some valleys ; from 40 to 70 km
Other information
Departure/return
Rome-Fiumicino Airport
Rome-Fiumicino Airport
Circuit rating : 2
rather easy circuit : includes some valleys ; from 40 to 70 km